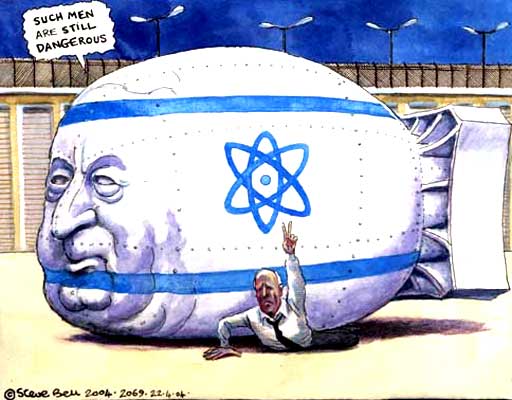 In May 2010, all 189 signatories to the Nuclear Non-Proliferation Treaty – including Iran – tacitly agreed to a nuclear weapons-free zone in the Middle East and called for a conference in 2012 in Finland. But Israel has refused to support a nuclear weapons-free zone for the region, reluctant to give up its own. Israel also is not a signatory to the NPT. These facts have arguably destabilized the region, leaving open the possibility of a nuclear arms race in the Middle East
Antiwar.com reported today that former Saudi intelligence chief has called for a nuclear weapons-free zone in the Middle East. Prince Turki Al Faisal urged the five permanent U.N. Security Council members to guarantee a nuclear security umbrella for Mideast countries that agree to a nuclear weapons-free zone and impose sanctions on countries that develop or maintain nuclear weapons.

Though it is clear that an Iranian nuclear weapons program would certainly be a concern to Saudi Arabia, it also must be mentioned that the opinion of the U.S. intelligence community, the Obama administration, and the latest IAEA report is that Iran's enrichment is so far civilian in nature.
It seems as if Israel and its relentless lobbies are the biggest threat to world peace.